A weekend of music, singing, art, theatre, dance and workshops for all ages, set up in the picturesque Strathbogie Ranges. 
Now in its third year, this unique event began with a group of like minded people who wanted to celebrate their community and its creativity. From professionals to amateurs, hobbyists or all of us who appreciate the vitality that the arts inspire.
Strathbogie is transformed into a cultural hub of music, art, workshops, theatre and dance. Events begin on Friday evening with an art exhibition at "Under the Sun".  Works displayed represent a diversity of media from children, adults, both professional and amateur from the tableland and beyond bringing an eclectic vitality to this historic space.
Local wine and other gastronomic delights have been donated by our generous and talented community. Saturday offers a range of instrumental workshops and traditional  crafts. On Saturday evening there is a band and feast at the hall in true 535m Arts style.
We have enjoyed three of these wonderful weekends.
2011 African Festival
2012 Bollywood Festival
2013 This was a Mexican weekend for everyone and what a weekend it was!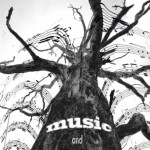 Full Program    for the weekends events!
Mexican Fiesta    Great band and dinner Sat night!
535 Facebook page to see the images of 535m 2012 by Deb Ellis and read the comments.