This is the Strathbogie Tabland Community Directory for people with 03 57905xxx and 03 57908xxx numbers. This online version was last updated on 6th August, 2017.
click image to open directory.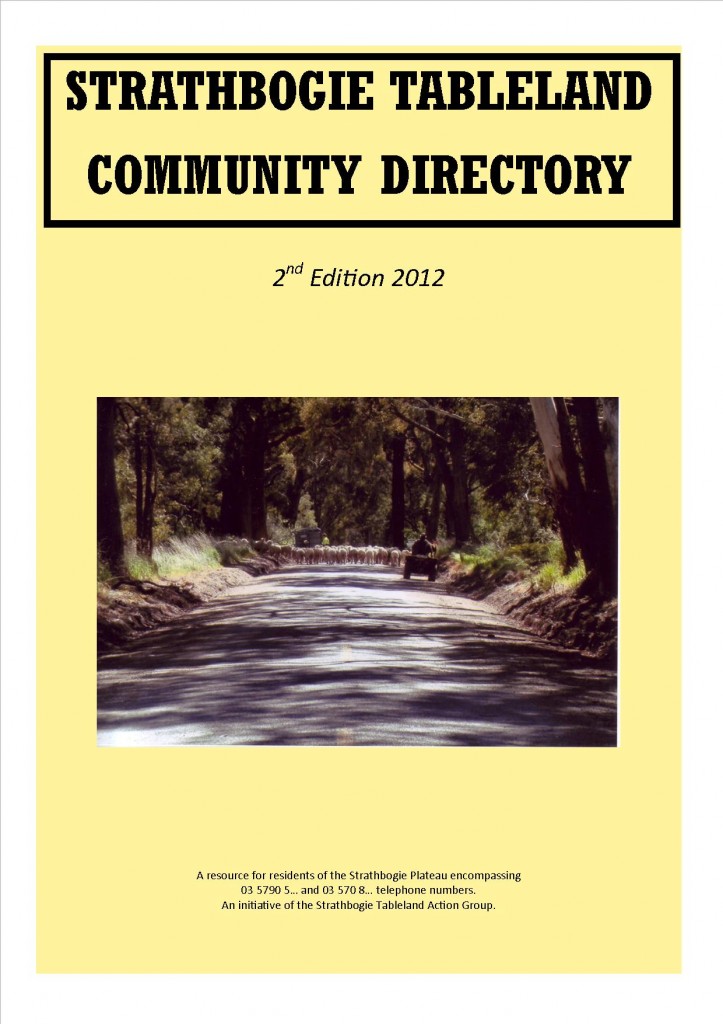 If you are not in the directory you can be added to the online version at any time. To be eligible for inclusion you must have a phone number beginning 03 57905… or 57908…    contact bogieweb@strathbogie.org for details.
The cover photo from Di Eberhardt  is of Rodney Hill moving sheep on the Strathbogie-Merton Road. Choco the dog is on the motor bike with him and the person  with the ute up in front of the sheep is either Albert or Katie Hill.