The following accommodation is available on the Strathbogie Tableland.
Strath Hill
Strath Hill has two FarmStay cottages available with a magestic backdrop of the Strathbogie Ranges in the distance:
The Lake House is a two bedroom cottage set in an enclosed garden with its own private lake.

The Club House was once home to the Seven Creeks Hunt Club; it has two bedrooms, a bunkhouse sleeping four, with its own verandah, private garden and extensive views.
The Strathbogie ranges provide a spectacular back drop to The Cottages with a diversity of experiences within a landscape of rugged hills, majestic vistas, spectacular granite escarpments, magical forests and waterfalls.
Contact:      Jady Roberts
Address:    292 Brookleigh Rd, Strathbogie 3666
Phone:       03 5790 5152
Sunnymeade
The cottage at Sunnymeade, perfect for a romantic getaway for couples is available for overnight stays and short term accommodation. Constructed of sandstone, the cottage has its own private courtyard and is located between the homestead's extensive formal gardens and a small vineyard with panoramic views of the surrounding countryside and Mt Wombat to the west.
Contact:      John, Margaret, and Craig Irving
Address:    213 Boundary Hill Rd, Strathbogie 3666
Phone:       03 5790 8519
Phone:       03 5790 8518
Email:        info@sunnymeade.com.au
Visit:          http://www.sunnymeade.com.au/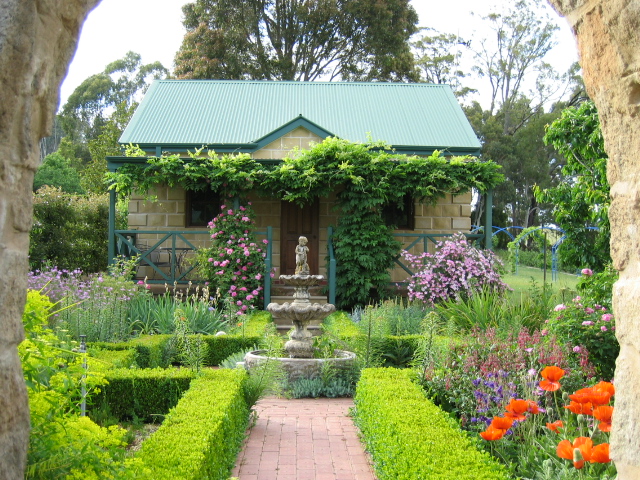 There is also accommodation available further away in Euroa, Benalla, Lima South, Mansfield and Bonnie Doon. You may like to follow these links to look at accommodation off the Tableland:
Euroa
http://www.strathbogieregion.com.au/accommodation.php
http://www.albury.net.au/~tim/euroa2.htm
Lima South
http://www.nillahcootieaccommodation.com.au
Benalla
http://www.travelvictoria.com.au/benalla/accommodation/
http://www.benallamotels.com/?file=motels
Mansfield
http://www.greatplacestostay.com.au/mansfield/default.htm
http://www.mansfieldonline.com.au/zaccommodation.html
Bonnie Doon
http://www.caravancampingnetwork.com.au/vic/neast/bonnie_doon_caravanpark.html