The Strathbogie Store provides sit-down and take-away meals 7 days a week, during the day time only.
The Strathbogie Ranges area is a relatively new but well-respected wine region, producing premium quality wine grapes sought after within the industry. Although the majority of vineyards in the region are located around Avenel, to the south, there are a number of newer vineyards planted in and around Strathbogie. These include:
Baarrooka *
Kithbrook Estate *
Domaine Chandon
Mount Arara
Strathbogie vineyard
(* wine tasting and purchase available)
Wines from some of these vineyards can be bought at the Strathbogie Store. Baarrooka and Kithbrook Wineries are open for wine tasting and cellar door sales by appointment.
Over the summer period there is an abundance of fresh-picked or pick-your-own cherries and berries for sale. These are generally also available for sale at the annual Market Day which is the 2nd Sunday of the year.
Visit the following places on the Strathbogie Tableland:
Strathbogie Store
Located in the heart of the Strathbogie township, the recently refurbished Strathbogie Store offers a friendly combination of cafe dining, grocery & produce store, wine shop and local post office.The store offers plenty of delicious food options for dining in or taking away throughout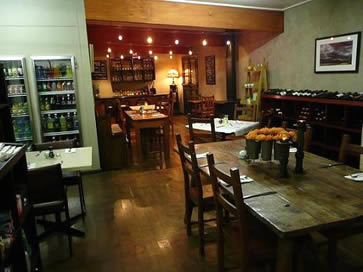 the day. It's the perfect place to relax, read the paper and enjoy a glass of local wine or one of the best coffees in the region.
Inside you'll find an excellent range of local wines either to take away or enjoy in-store. There is a selection of local goodies such as olive oil, farm-fresh eggs,  seasonal fruit and house-made jams. You'll also find some traditional general store favourites such as those last minute grocery items and a large selection of icecreams and old fashioned lollies!
Make the venture into this cosy store.
Address:    30 Main Street, Strathbogie, 3666
Phone:       03 5790 5381
Fax:          03 5790 5388
Email:       strathbogie@gmail.com
Baarrooka Vineyard
Local wines are available for purchase at Baarrooka Vineyard, located not far from the township. Tastings at the cellar door can be arranged by appointment.
Visit their website at http://www.baarrooka.com.au
Kithbrook Estate Vineyard
Kithbrook Estates was first established in 1993. The property was originally owned by Ian Delahay & in 1993 was bought by Neil Barlow & converted from grazing land to vineyards. The first area planted was on Broughton's Road, Marraweeney. It consisted of 22 acres of chardonnay, 22 acres of pinot noir, 16 acres of merlot & 40 acres of sauvignon blanc. The other area developed at the same time was on Harry's Creek Road, at the original house site. It was planted with 10 acres of chardonnay, 23 acres of sauvignon blanc and 23 acres of pinot noir.
In 1999 the vineyards were bought by Barrie Barlow and further developed. The new plantings were 52 acres of merlot and 9 acres of sauvignon blanc.
In 2003 over 900 tonnes of fruit or 630,000 litres of wine was produced, that is 840,000 bottles. Most years they produce around 500 tonnes of high quality fruit that is used in a lot of well known commercial brands. Around 95% of the fruit is sold to other wineries and  6 permanent staff and up to 40 casuals are employed.
The vineyard has its own Pellanc grape harvester used to pick their fruit and do per-pruning in the winter time before manual pruning is done. The Pellanc can pick at a speed of up to 5.5 km/hr with ease.
Wines can be bought direct from the vineyard Monday to Friday or by telephone, fax or email.
Address:    125  Broughtons Road,  Strathbogie,  3666
Phone:      03 5790 8627
Fax:         03 5790 8630
Email:      gemleighmeadows@bigpond.com.au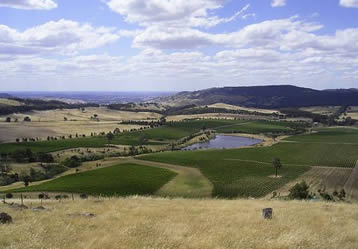 For further information about other food and wine outlets in the region the links below will be helpful.
Strathbogie Ranges Tourism
http://www.strathbogieregion.com.au/
Strathbogie Ranges Wine Region
http://www.strathbogierangeswine.asn.au/
Strathbogie Shire Council
http://www.strathbogie.vic.gov.au/